Six Pioneering Theater Directors
on December 19, 2017
in Theater
Comments off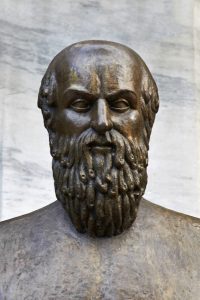 The role of theater director is one that some have made their own. Who, then, are the world's most pioneering directors, past and present?
Here are six of them:
Aeschylus was a dramatist in ancient Greece who wrote, directed and acted in his own plays. Born in around 523 BC, Aeschylus was a participant in the Athens festival of Dionysus.

David Garrick (1717-1779) was an actor-manager and director who was greatly influential in 18th century British theater. A friend of Doctor Samuel Johnson, he was notably successful in reviving the fortunes of the Drury Lane theater in London when he took it over in 1747.

Max Reinhardt (1873-1943) was an American theater director and producer. Born in Austria, he was eminent as a German-language theater director during the early 20th century. He also directed films.

Konstantin Stanislavski (1863-1938) was co-founder of the Moscow Art Theater. Stanislavski, who was a revered director, promoted a Naturalistic acting method. This attempts to show a nuanced, realistic version of everyday life.

Vsevolod Meyerhold (1874-1940) was a pioneering Russian and Soviet director famous for his experiments in non-realistic theater and emphasis on symbolism.

Peter Brook (born 1925) is one of the greatest theater directors of the modern era, winning multiple awards over many decades. He directed numerous Shakespeare plays among many others, including the lauded English production of Marat/Sade in 1964.