Ten of The World's Best Theaters
on September 11, 2017
in Theater
Comments off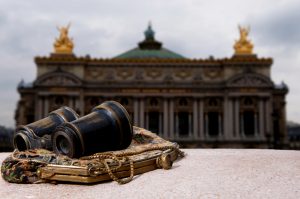 The buildings or places in which theatrical performances take place often add a great sense of occasion to the event. But where in the world would you go for the best theaters?
Here are ten of them:
Shakespeare's Globe Theater (London) is a copy of the original Globe Theater built by Shakespeare's theater company in 1599. It's an authentic example of an open-air Elizabethan playhouse.

La Fenice (Venice) has been destroyed by fire three times, but spectacularly rebuilt on every occasion. Its interior is copied from the previous 19th century design using footage from the Italian film Senso.

Comédie Française (Paris) has a plush red and gold interior and is richly decorated with art. It is thought to be the oldest working theater worldwide.

Eggenberg Theater (Cesky Krumlov) is an old castle theater in the Czech Republic. This small theater is remarkable for its preserved Baroque artifacts, including original stage machinery.

Great Theater (Epidaurus) is an original ancient Greek theater that boasts superb scenery and acoustics. Every summer, it plays host to the Epidaurus festival.

Manoel Theater (Valetta) was built in 1731 and has a wonderful interior with many original features. Boxes adorned with gold leaf, painted panels and an illusionary cupola ceiling add charm.

Elgin and Winter Garden Theaters (Toronto) are two stacked theaters constructed in 1913 to host Vaudeville shows. Both are spectacularly designed and decorated.

Tampa Theater (Florida) is a 1920s movie theater featuring a spectacular 900-pipe Wurlitzer organ and a ceiling embedded with bulbs to resemble stars.

Theater des Westens (Berlin) primarily hosts musicals and operettas, having originally been opened in 1896 to stage plays.

National Noh Theater (Tokyo) is beautifully constructed from cypress trees, but is nonetheless high-tech with subtitling available at every seat.